We believe investing in yourself is the best investment you can make. Fresh Image Cosmetic Surgery Center & Med Spa in Dallas is there to help by offering all major credit cards, cash, checks as well as medical financing companies to ensure you are able to afford your desired improvements. You can get approved for financing immediately and use part or all it to pay for your procedures.
We WIll glady accept:
Cash
Check
Debit
VISA
MasterCard
Discover
American Express
Care Credit
United Medical
Alphaeon
For those who feel the time is right to get a treatment or procedure, but may not be able to pay for all costs upfront, we gladly offer financing options to help you along the way.
Alphaeon Credit
With an ALPHAEON CREDIT card, you will find a wide array of monthly payment options to help you reach your individual aesthetic goals. Exclusively offered by board-certified physicians, ALPHAEON CREDIT can be used for a wide range of facial cosmetic surgery procedures that Fresh Image offers, including but not limited to facelifts, neck lifts, rhinoplasties, laser treatments and injectables.
1-855-497-8176
United Medical Credit
United Medical Credit has helped thousands of applicants secure financing for their healthcare procedures through their wide network of healthcare-focused lenders. Cosmetic surgery can bring major positive changes to your life. It involves the correction or restoration of your face or body to enhance your appearance. Our associates at United Medical Credit can help you obtain the financing you need to get the treatment that you deserve. They are even able to help customers with less-than-perfect credit!
CareCredit
The CareCredit healthcare credit card is accepted at over 175,000 providers nationwide and is designed to help you finance your health, beauty and wellness needs. With the CareCredit healthcare credit card you can finance the cosmetic surgery and other beauty procedures you've always dreamed of having, and get the look you want now with CareCredit's convenient monthly payments and finance financing options.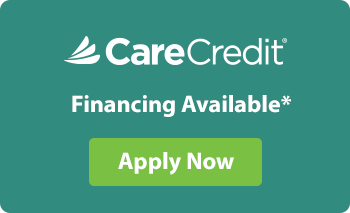 Fresh Image Cosmetic Surgery Center is a premier cosmetic surgery center and med spa located in Dallas, Texas.
Expert facial cosmetic surgeon Dr. John Standefer, and our team, including a nurse practitioner, registered nurses, surgical techs, laser experts, and consultants, all work with you every step of the way to ensure that you get the best results.
With over 30 years of experience and more than 8,000 successful facial cosmetic surgeries, Dr. Standefer and his team are dedicated to providing the best face and neck care for women and men. At Fresh Image, we give every individual a consultation and evaluation based on his or her specific needs and desires. We create custom treatment plans and give patients thorough explanations and instructions regarding their procedures, and offer a caring follow-up. Dr. Standefer performs all of his surgical procedures using only local anesthesia, which is safer, more affordable, and allows for a quicker recovery.